Contact Wings Today!
Get help now. Schedule a session. Submit a prayer request. Or for any way that we may help you, please fill in and submit the form below!
Our caring staff and volunteers will follow up with you as soon as possible. For immediate assistance - please call 502-244-1557
The Wings of Refuge
11805 Brinley Avenue
Louisville, KY 40243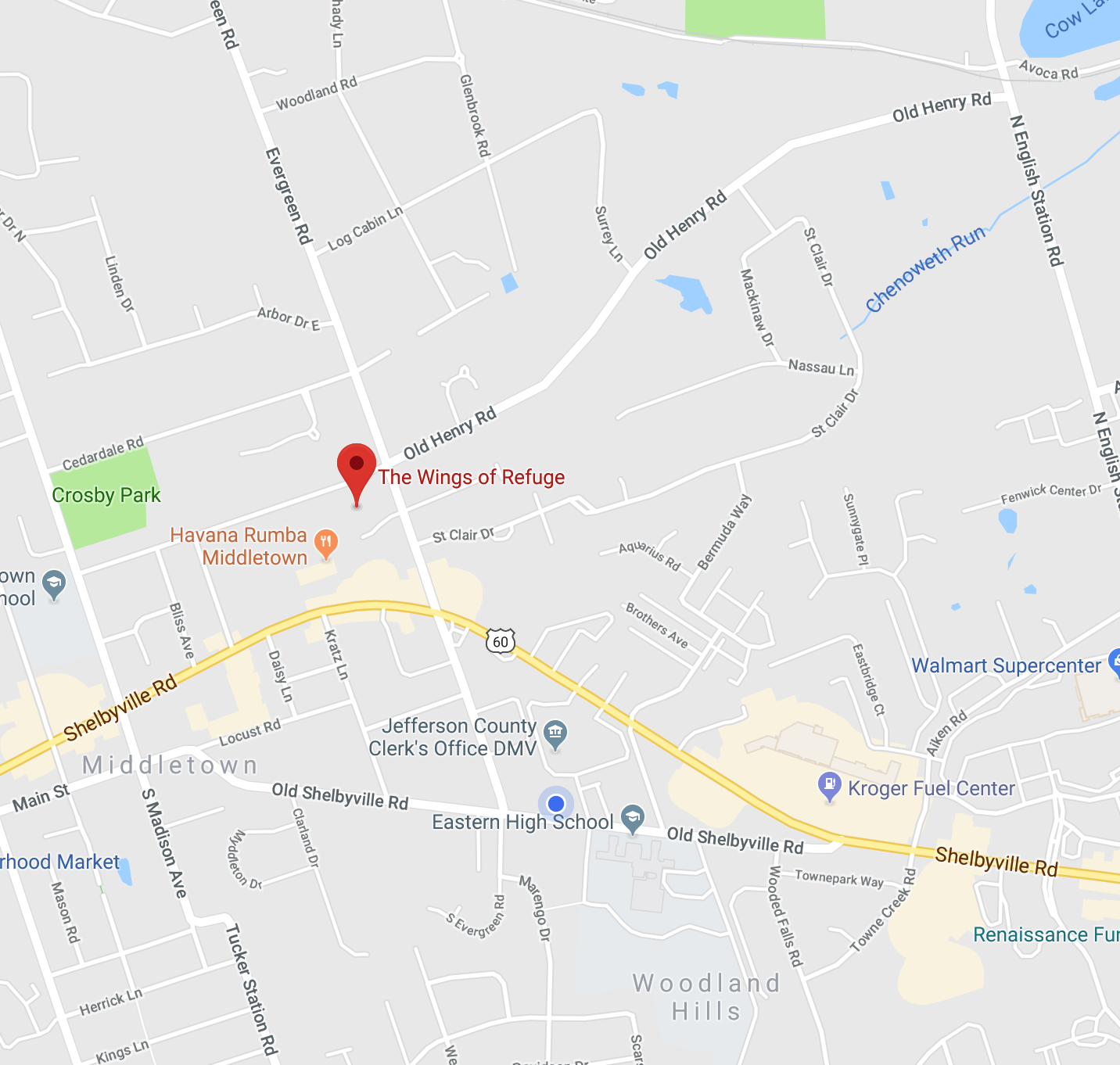 view map
502-244-1557
info@thewingsofrefuge.org
Monday:   9am-4pm
Tuesday:   9am-5:30pm
Wednesday:  9am-4pm
Thursday:   7:30am-Noon
Friday- CLOSED
Our Prayer Room is open throughout the day and all are welcome to come and submerse in Him. Most often, we will have prayer intercessors available to pray with you or for you should you request corporate prayer.